Hello and welcome to Delirium!
Hi there, my name is Minatsuki, a humble Monarch in the guild you just joined in. I personally want to welcome you to our guild. I will briefly inform you what our guild is all about!
You must be wondering that what does this guild do?
Well we are a social guild, we also have people who do Player vs Environment(PvE/Grinding/Dungeons.) and we also have competitive people who are involve with Player vs Player (PvP, GvG). So we are a guild that venture on every aspects that this game has to offer. Follow our rules and regulations and we can all have fun. Most of our members are very well-versed to those topics, so feel free to ask!
What are our goals as a guild?
Our goal is to be an individual guild in guild war and we want to rely with each other as a community, not just a guild divided by their comfort zones. Not like there's anything wrong with that. However, I do want everyone to atleast commute with each other as much as possible! There's nothing wrong talking about your day and how it was, right? Or start ranting about how ugly your laundry turned out!(Lol xD!).
Our History
We are a guild from Quill, we were called as Requiem. The founding members are Lught and Xail, but the two of them are not responsible handling the guild anyore, as Lught became busy in real life and Xail moved on with his life in the Grand Fantasia MMORPG world.
The guild was half way dead when it was nearly it's 1 year anniversary, but was reinstated by AlexanderTRK, who is the current leader of Delirium. Along with him the members Minatsuki, Psysiux, Senia, Umami, BioTech, Xail, MaTTyBoyzZ, Sunyata, Bane, Allur3, KushTank, and haturi. We're the first people who helped the guild moving and growing again. As time passed we grew more members, and the original people left, but came back after a while. Some of the members who left and didn't came back for personal reasons.
As months passed, we became a guild that individually stands in GvG in Quill. However, us alone couldn't handle because of the lack of highbies during that time. That is where we meet another guild who has the same objective as ours and decide to ally them. Namely, Arcadia joined us, as our permanent ally. A few wars passed, few dramas happened and a few of us became 81+ and increased our members. That is when we meet the guild Divinity, which also filled with people who are enthusiastic with PvP and GvG, we also shared our objectives to them, as they pretty much agreed on it as well! So begin a happy alliance!
So fast forwarding again, when server merge was announced. We decided to take our guild further to the new guild. We all know that with our level range, we get destroyed by the massive players who join GvG. However, considering that's not just our objective, we decided to ask Divinity and Arcadia to merge with us. And also a few other guilds, but other than those two, declined on the offer(:C). So before the server merge between Quill and Ponchee came about, we merged with Divinity which was considered by it's leaders now your Monarchs, Scarling, xBeatrice, Erdalixius and Astronest. And after the merge, BlueELFishy along with medflow, CuteLysa and her members decided to merge with us afterwards. Then we decided to change our guild name to what you see now, due to some technical issues.
Now you're here! Hope you stay and enjoy the game with us!
Welcome again!!! \*O*/
Kona-chan approves and God!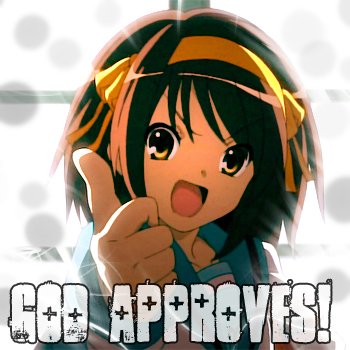 And Taiga-chan is being tsun tsun to you QQ!
But Rena-chan says....
How I feel when guild chat is dead. QQ
How I feel when weird things are going on in the guild. xD!
Last edited by Minatsuki on Mon 20 May 2013, 9:59 pm; edited 4 times in total

Minatsuki

Admin




Posts

: 44


Join date

: 2013-05-19


Age

: 25


Location

: Under your bed, so look.




---
Permissions in this forum:
You
cannot
reply to topics in this forum